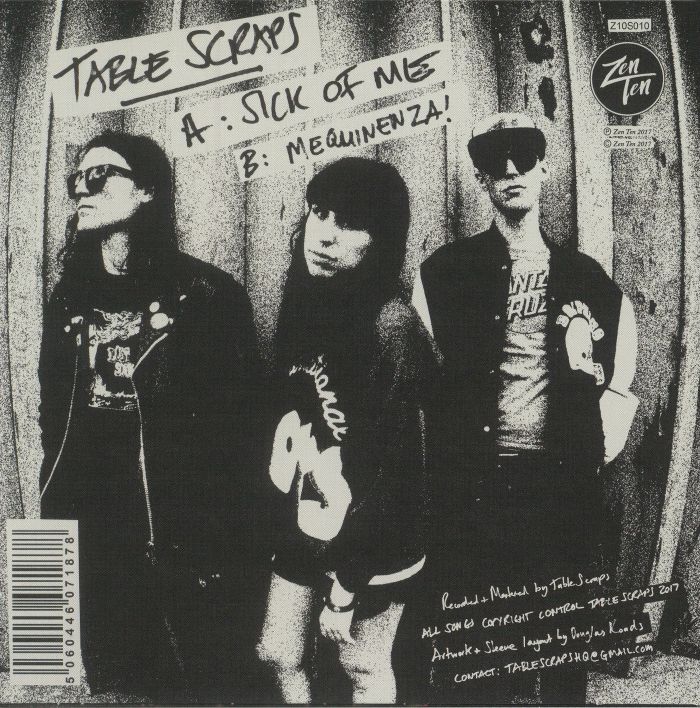 Based on the strength of their first offering and the way they've carefully and credibly building their already strong fan foundations on the DIY circuit, Birmingham trio Table Scraps might not be hoovering up the crumbs from the feasts of others for too much longer.
As an outfit, they leave the distinct impression that they know exactly what they want and aren't going to settle for anything less, even at this early juncture. Everything about them – from the aesthetics of the band, to their music videos and their self-produced output – feels considered and on-point. Their sludge-imbued garage punk undoubtedly owes a debt of gratitude to the likes of The Cramps and Turbonegro, but picks and chooses its influences carefully and smartly across a span of decades from the rock'n'roll history books.
There's a culture around this trip of a record that's hard to deny, one that's steeped in the US traditions of Dinosaur Jr and the MTV explosion, but also borrows heavily from the UK garage rock scene of the Sixties and throws a dash of hometown heroes Sabbath into the mix for good measure. All this is of course a long-winded way of saying that Table Scraps ooze cool from every greasy pore of their video-store-stalking, leather-jacket-clad malcontent bodies.
'Sick of Me' is the first single from the new LP 'Autonomy' – Released Feb 23rd on Zen Ten.