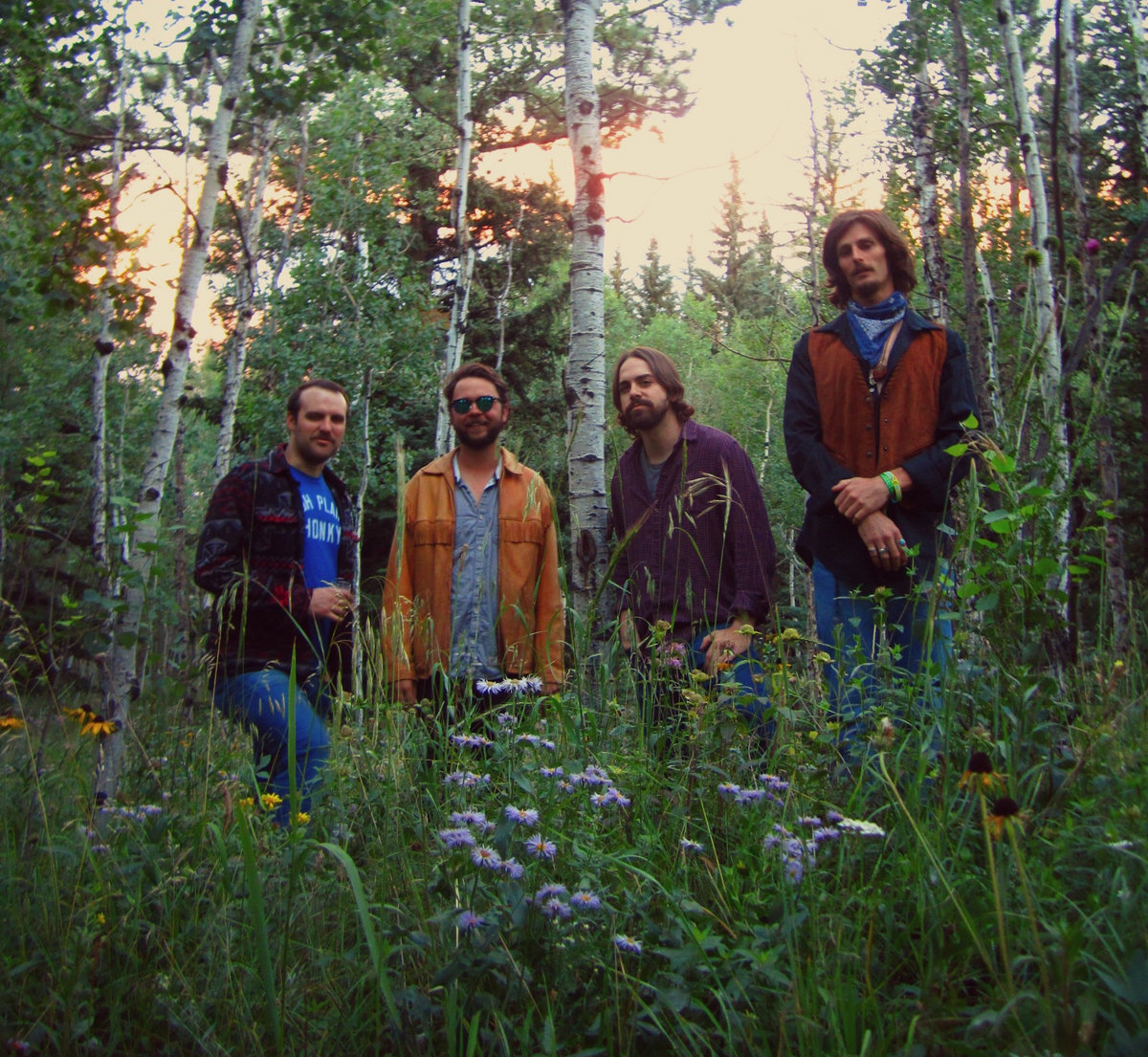 From high in the Rocky Mountains, Last of the Easy Riders descend with "Unto the Earth", its new psych-infused country-rock long-player.
While the Easy Riders' first outing exhibited the band's kaleidoscope of trippy guitar sounds and production techniques, Unto the Earth unveils the band's earnest songwriting chops and knack for genuine Bakersfield-Sound country. Though, the guys certainly didn't abandon its lysergic-leanings, especially on the mind-warping title track – which also serves as the lead single.
With no shortage of jangly guitars, piano and pedal steel, the LP no doubt echoes Clarence White-era Byrds, but it doesn't stray far from the band's Southwestern-rock 'n' roll roots. The early-'70s AM rock sounds of "Free Wheelin'," the opening track, reverberates the band's nomadic lyrical tendencies, while promptly setting up the sonic road trip Unto the Earth delivers. "Turn the Tide," which closes Side A, melds brilliantly modest Tom Petty-esque guitar riffing with the Easy Riders' signature vocal harmonies – which soar across both sides of the wax.
Being the first full-length for the band, the members – whom all share songwriting credits – were able to stretch out and laydown some lengthy and tastefully-stacked arrangements. From the fiery doors-esque jamming on "Woodland Echoes" to the ominous western guitar lines of "Shadow Cruiser," numerous moods freely wander across the nine-song track list.
Last of the Easy Riders are 4 songwriters playing a mix of raw Midwestern treble and passionate deep-south rhythm and bass. Culminating in original High Country Folk Rock and Southwestern Psych.
The band's co-founder Christopher Minarik (guitar/backing vocals) is joined by the lineup heard on the LP is bassist/vocalist Dan Duggan, guitarist Bradley Grear and drummer Mitch Mitchum. Unto the Earth was recorded in March 2017 in Lansing, Michigan by producer/songwriter George Szegedy – who also offered up his own song for the disc, the twangy-and-wistful "It Won't Be Long" After five months of mixing and fine-tuning, the Last of the Easy Riders were ready