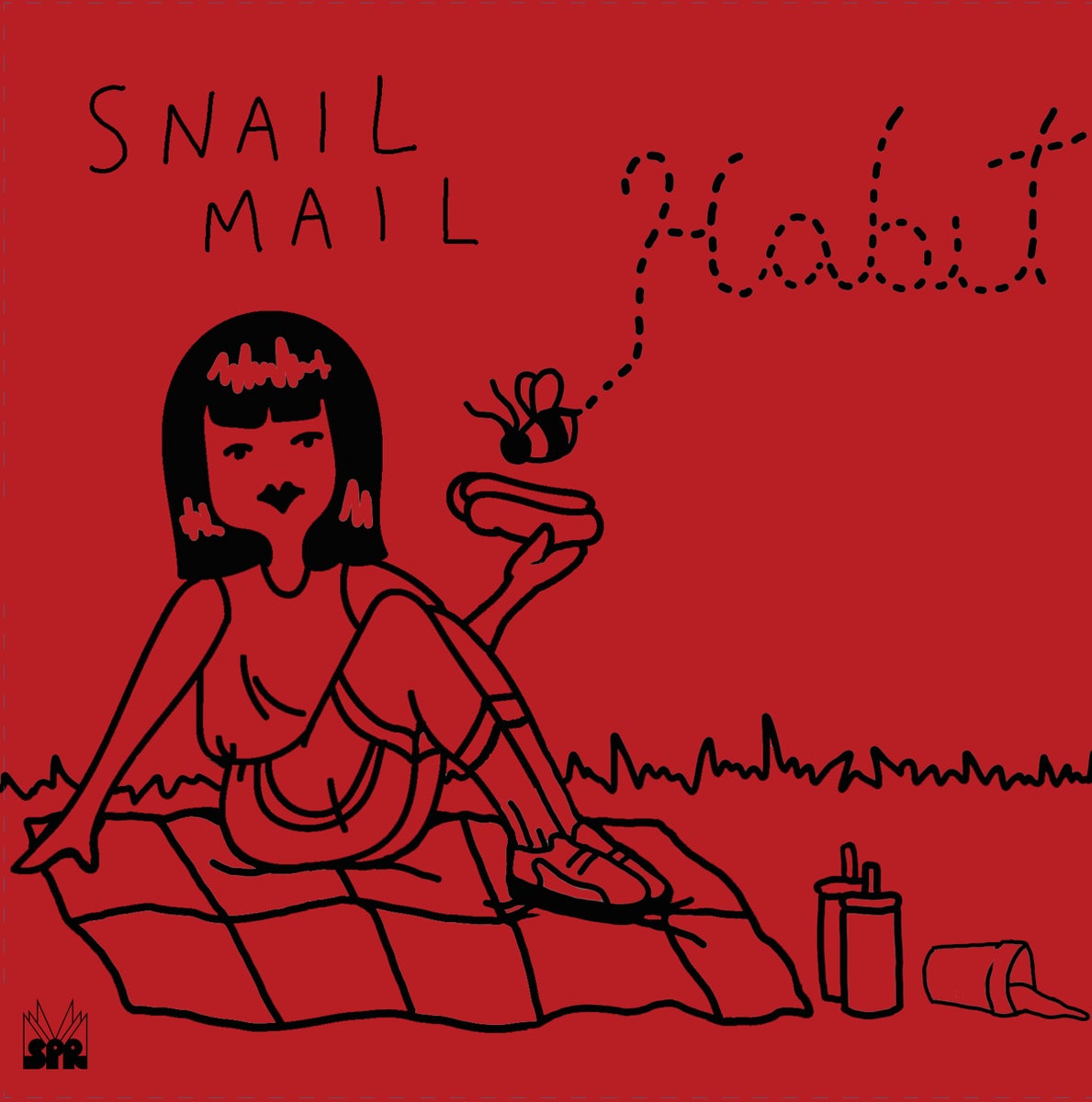 "I hated every single person I played with," Lindsey Jordan I got treated pretty poorly. Everyone was nasty, everyone was alt-right. It was very frat-bro even when I was eight."
Jordan, is the singer, guitarist and principle songwriter of Maryland indie rock trio Snail Mail, she is recalling her experiences playing on a boys' ice hockey team. The sport is her other love besides music. It has become something of a litmus test for navigating a turbulent music industry, riddled as it is with sexism, greed and sexual misconduct . Despite no longer playing ice hockey, Jordan remains a fervent follower of the sport. She applies much of the discipline and determination learnt from her athletic years to her music career.
This resolute and precocious stance has served Jordan and her band members well. Snail Mail was formed in early 2015 off the back of an opportune moment to play a local festival. Jordan's friend, Angie Swiecicki, from the post punk band Post Pink, was playing at Baltimore's Unregistered Nurse. Swiecicki offered to help Jordan get a slot at the festival if she formed a band.
After quickly enlisting friends Ryan Vieira on bass and Shawn Durham on drums, Jordan just had two weeks to galvanise the group to play what was supposed to be a one-off show. She had been a guitarist since the age of five but this was her first band. "I didn't really have any plans or desires to play anything after that," she explains, "but then it just started going really well."
Snail Mail played the festival alongside Priests, Sheer Mag, and Screaming Females. Washington DC punks Priests were so impressed with the band that they proposed releasing a cassette on their label, Sister Polygon.
The aptly titled Habit EP – a collection of Jordan's bedroom songs written out of "old habit" during her high school years – was released in July 2016. The band (Brown and Russell having replaced Vieira and Durham) got to work, busying itself with gigs in DC and Baltimore.
Habit EP opener "Thinning" perfectly encapsulates the oft confused soul-searching of adolescence. A lo-fi lode of jangly, open-tuned guitars and scrubby drums sit behind Jordan's mumblings of certain uncertainty. She darts between wanting to waste the entire year "just face down/and on my own time" and spending the rest of it asking herself "Is this who you are?" while feeling "gross" about it all anyway. One imagines that the restlessness in "Thinning" – its lyrics "hot head and dreamless sleep" – sprouts from suburban boredom. But the song's propulsive rhythm and anthemic guitars exercise an opposing force: excitement and resolve.
Snail Mail – "Thinning" from the Habit EP on Sister Polygon Records