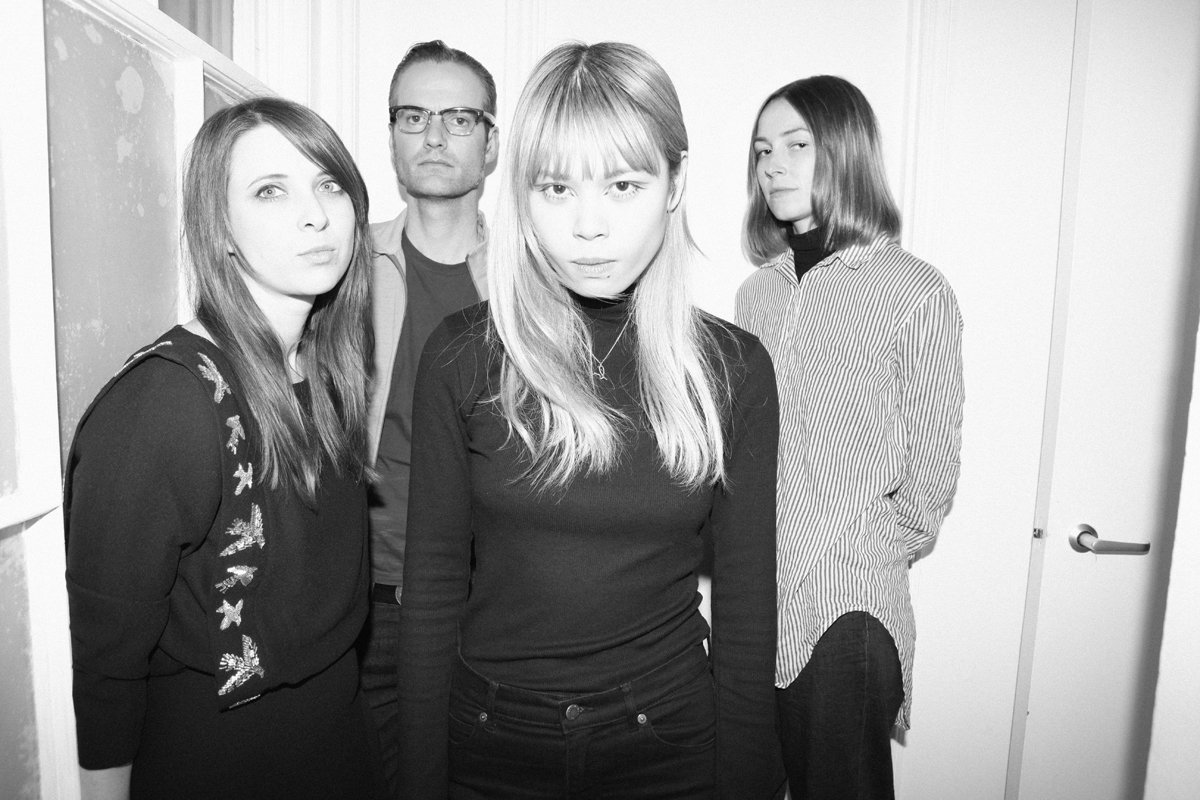 Londoners Novella followed up their debut album Land with their new album Change of State. They recorded the new record on an old timey 1960's 8 track for an authentic feel and worked with James Hoare – who you might know from the band Veronica Falls. The Proper Ornaments, Ultimate Painting,
Following the unveiling of album title track 'Change of State' we're giving you a first taste of 'Thun', a track that touches on birth and free movement.
'Thun' is the name of a place in Switzerland we visited on tour last year. It is incredibly beautiful but the journey there was the most terrifying experience we had on the trip, driving through snow, having to turn around and drive back on ourselves, driving on narrow roads on cliff edges, and ultimately having to cancel the show. The song tries to capture how we felt on this journey and actually emerged from a pretty natural 9 minute jam we recorded on our phone that we decide to come back to when we were finishing the album. The theme of the song explores the nature of borders and freedom of movement; the randomness of who this applies to and to whom it doesn't.
Change of State sees Novella continuing on the same trajectory of their debut from 2015. Motorik beats, icy, layered vocals and clean sounding guitar riffs. This batch of songs is stronger and they approach the same quality that Broadcast reached on Tender Buttons.