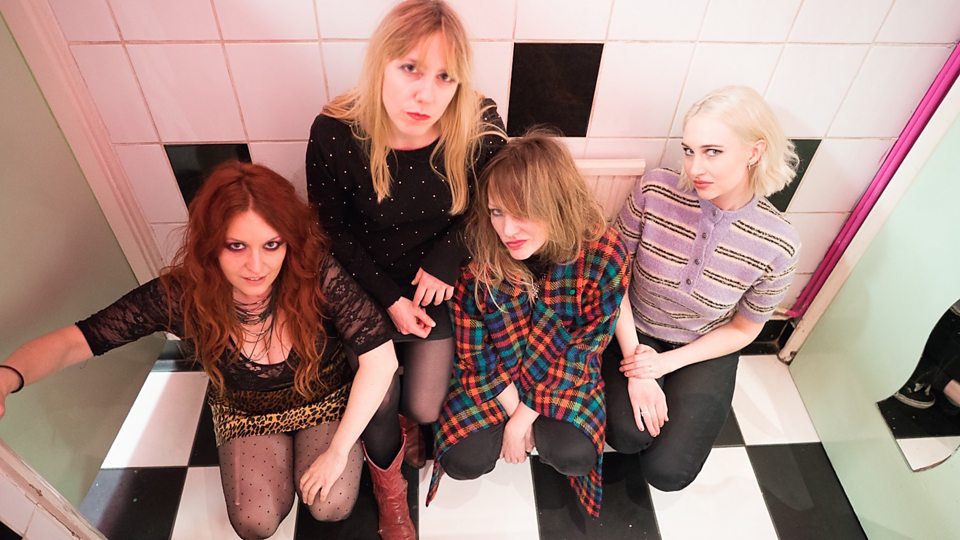 The band are said to have started out with low expectations "given that none of them could actually play their instruments," a press release announcing the album's release jokes. With their debut album now on the way though, they look set to join the likes of Fat White Family and The Moonlandingz to emerge from what the label describes as "the South London scene" of which they were a part. here is the video for 'Headless Children' . 
Madonnatron are described, by their producer Liam May, as "psychedelic witch prog", which doesn't do justice to the swirling punk and disco here, or the good old rock & roll, but it's a good start , From first song (and lead single) 'Headless Children'.
Madonnatron have been going for a couple of years, after forming apparently quite haphazardly at venues and nights including Hank Dog's Easycome in Peckham and (of course) The Windmill in Brixton. When Liam May at Trashmouth first talked about making an album, they told him, "We only have five songs and we can't really play." Lias Saoudi from Fat White Family has described their early gigs as "like listening to a kitchen falling apart in an earthquake," and when I saw them last year they were still pleasingly shonky. They haven't become polished professionals since then, thank god. They are winging it. It is great, almost a rock & roll cliche joy, to have a bunch of chancers making music as good as this, especially when it's a gang of women who are clearly having a brilliant time.
Madonnatron have announced details for their debut self-titled album, which released via Trashmouth Records.  Recorded, produced, and mixed at Trashmouth Studios, the 10-track album is full of feline stealth, zealous homicide, and electric distortion.