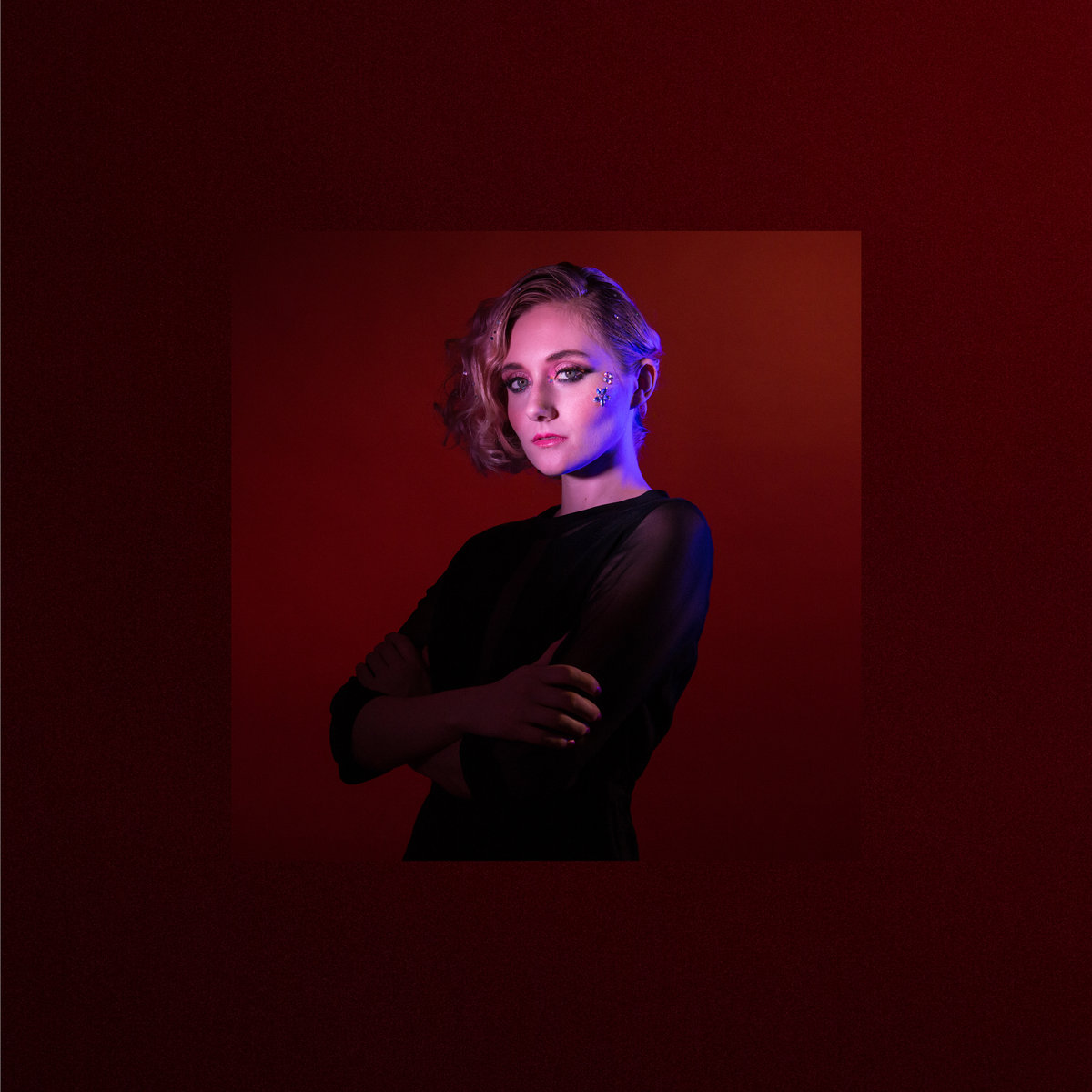 Jessica Lea Mayfield is an indie rock singer songwriter from Nashville by way of Kent, Ohio. She has a bit of a storybook background and she has a couple of more recent life chapters that are more like nightmares. Her parents were in a touring bluegrass band, and she grew up on a tour bus. She was home schooled, and obviously learned a lot about music. She started playing with the family band when she was 8, then she started playing rock shows with her brother David. When she was 15, she got a bedroom-recorded EP in the hands of Dan Auerbach out of Black Keys. He loved it, and got it in someone else's hands, and she had a record deal just like that. In 2008, at the age of 19, she released her first album With Blasphemy, So Heartfelt, and it got rave reviews. The story goes that the album was about an off-and-on boyfriend who resented being her muse. He hated that the songs were about him even though nobody had any way of knowing that. As the story goes, he would break up with her every time she wrote a new song.
Her next album Tell Me was a very autobiographical record that she described as being about her turning the tables. It's about her being mean to boys and deliberately breaking their hearts instead of vice versa. That album still had a very alt-folk/alt-country feel, but the next record was quite different.
Then in 2014 her album Make My Head Sing took her in a completely different direction. It was much more rock-oriented, with flavours of grunge and punk. It was also, coincidentally, her first album without the production of Auerbach. Instead, she got her now ex-husband to work the knobs and faders. She had undergone a lot of changes and the album was sort of about change.
Jessica Lea Mayfield depends on vocal demeanor to bring out the emotional nuances in her writing. She's got quite a range: She can sound spacey and serene, or distant and suspicious, or fiercely sure of herself. Her raw fourth album, Sorry Is Gone, has a series of songs about escape from damaging relationships, and each is conveyed through its own weather system. There are outbreaks of snarling bitterness followed by moments of calm, and times when inner turmoil is masked under a coating of honeyed pop exuberance. Mayfield released a long-awaited fourth album–"Sorry is Gone"— on September 29th of this year.
None of those moods quite prepare the listener for the aura Mayfield uses on "Safe 2 Connect 2." The song begins with a Google-search confession, sung in a numb, defeated, robotic monotone: "Getting tips on how to feel more human," Mayfield intones solemnly. "Or how to un-dehumanize someone, I'm only asking for a friend."
It's just two lines, delivered listlessly, with no passion or pyrotechnic dazzle. And that's all Mayfield needs to plunge deep into the Dark Forest of Existential Gloom, where disconsolate types wander around asking their digital bots questions like "Is there no one…it's safe to…connect to anymore?" The song ends with Mayfield sounding more resigned than before (if that's possible) as she states her sad conclusion, over and over again.
Simply constructed and executed with a haunting sense of detachment, "Safe 2 Connect 2" is one of many signals that Mayfield has evolved since 2014's Make My Head Sing. Her songs are tighter, their moods more fully developed. She's using more direct language, yet somehow her songs have more dimension: The title track sounds, from a distance, like a celebration of empowerment, a jangle of buoyant and affirmative pop. Get closer, and you begin to discern scars marking an abusive relationship, and the intensity of feeling that attends the cycles of apology and reconciliation.
That album release, unfortunately, was bookended by some events that physically and emotionally injured her. Before the album came out, she was hospitalized with injuries that stemmed from a series of domestic abuse incidents. She had a broken shoulder, which immobilized her arm, which makes playing music really hard. There were other injuries that she had been dealing with for years, but she said that her abusive husband wouldn't allow her to go to the doctor. Evidently, he was also stealing her money. I don't know why she stayed with him after the abuse started, or after it persisted, but she finally got out of that relationship.
Last month, just before the album release, she was involved in an automobile accident that resulted in even more injuries. Another driver fell asleep at the wheel, and rear-ended her causing injuries to her neck, ribs, hips, and knees. It didn't stop the release of the album, and she hoped that she would be able to recover in time to play the east coast shows that were already scheduled for October/November. Yesterday, she announced that those shows have been canceled and that she will need a few more months to go through physical therapy.
All of those physical injuries and emotional trauma are certainly very heavy, but it's a great album. Once again, it's a bit different to her folk/bluegrass roots. Just as she did with Make My Head Sing, she opens Sorry is Gone with a lot of noise. The album-opening "Wish You Could See Me Now" is fuzzy and heavy with tons of delay on the vocals. It's almost, even, shoegazey. I love that song, but it's not our song of the day. Our song of the day is a perfect blend of her roots and her new "rock" direction. It's got a bit of 90s college radio sound, and even a bit of a surf-rock sound . Of course it's highlighted by her signature rocky/drawly/sweet/sour voice.
Her tour has been canceled for now. While we hope that she's able to reschedule later, we're more interested in her full recovery from her myriad injuries. We also hope that she's able to get and afford the care that she needs both physically and emotionally.