18th September 1970, Jimi Hendrix was pronounced dead on arrival at St. Mary Abbot's Hospital in London at the age of 27 after choking on his own vomit. Hendrix left the message 'I need help bad man', on his managers answer phone earlier that night. Rumors and conspiracy theories grew up around Hendrix's death. Eric Burdon claimed Jimi had committed suicide, but that's contradicted by reports that he was in a good frame of mind. In 2009, a former Animals roadie published a book claiming that Jimi's manager had admitted to him that he arranged the murder of Hendrix, since the guitarist wanted out of his contract.
Jimi did things with those six stings like no other guitarist. Never mind the gimmicks, playing with his teeth, behind his head, setting fire to the damn thing. Jimi was the guitarist's guitarist.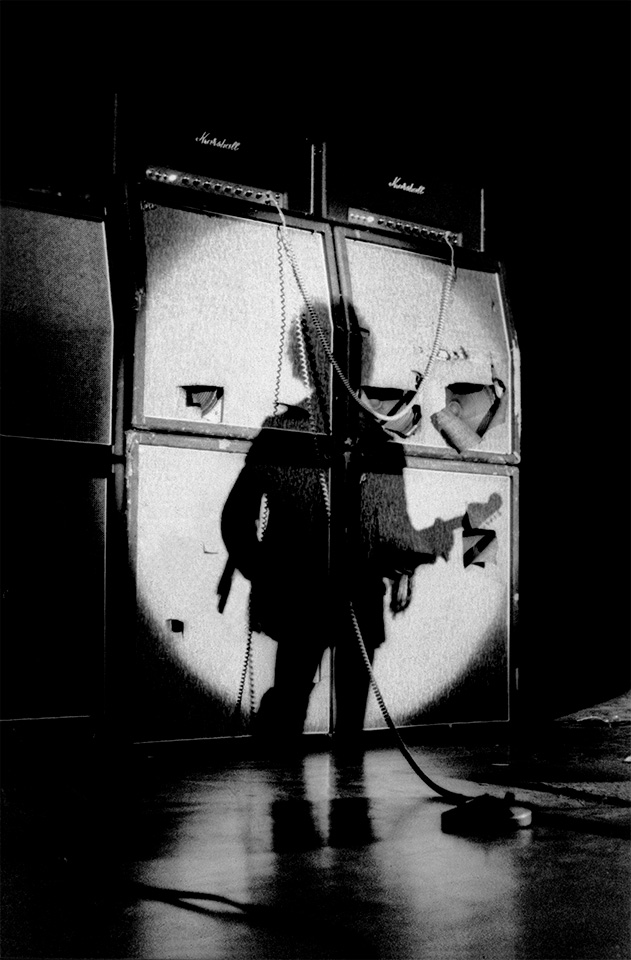 Did he have a vision, did he have a plan? Probably not. It was one of those 'right time, right place' moments that brought Jimi over to England after Keith Richards' girlfriend Linda Keith had told Chas Chandler from the Animals to go and check this new guitarist when he was in New York. Funny how these twists of fate happen. Did you know it was Beatle George Harrison who recommended the Rolling Stones to Decca's A&R man Derek Rowe. And it was Rowe who had turned down The Beatles!
Bassist Noel Redding was the first to audition for the Experience. Redding had been working in a variety of English groups who were going nowhere fast. Apparently Redding was chosen because Hendrix liked his attitude towards music and his 'Afro' hairstyle.
Then came drummer Mitch Mitchell, who had an acting background and had starred in a children's television programme, Jennings and Derbyshire, when he was a teenager. Now a session drummer, Mitchell had worked with The Pretty Things, Bill Knight & The Sceptres, The Riot Squad, Georgie Fame and the Blue Flames, and The Who (as a session drummer while the band was deciding on a replacement for Doug Sandom, their eventual choice being Keith Moon).
I wonder what Noel and Mitch thought of Jimi the first time they met. Here was this softly spoken American geezer who could make his guitar do things that were totally alien to any other player.
The three gelled and went on to record three landmark albums: Are You Experienced, Axis: Bold as Love, and Electric Ladyland. Again it's hard to appreciate the groundbreaking qualities of these records. All music genres normally have a bunch of artists with a similar feel. But no one sounded like this guy; just listen to works like "Foxy Lady", "Purple Haze", "Manic Depression", "Hey Joe", "Little Wing", "Voodoo Chile" and their blinding version of Dylan's "All Along The Watchtower".
It is funny how things turn out. Hendrix was particularly fond of Elvis Presley. The 15-year-old went to see the King of Rock and Roll perform when he played a show in Jimi's hometown of Seattle in 1957. Leap forward to London in the late '60s and a young Freddie Mercury was particularly fond of Jimi Hendrix (he saw him play live over a dozen times).
Touring the UK with Pink Floyd in 1967, Jimi stole the show every night. A review in the Coventry Evening Telegraph said: "More than 3,000 youngsters attended two houses at the Coventry Theatre. He [Hendrix] can play guitar with his teeth, lying on the stage, or behind his back – and do it better than most in a more conventional position. The result was a stunning, completely individual performance, which included hits like 'Hey Joe', 'The Wind Cries Mary' and 'Purple Haze' and the wildest version yet of 'Wild Thing'.
On June 4, 1967, the Experience played their last show in England, at London's Saville Theatre, before heading off to America. The Beatles' Sgt. Pepper album had just been released and two Beatles (McCartney and Harrison) were in attendance, along with a roll call of other UK rock stardom, including: Brian Epstein, Eric Clapton, Spencer Davis, Jack Bruce, and Lulu. Hendrix and the Experience opened the show with his own rendering of "Sgt. Pepper's Lonely Hearts Club Band", rehearsed only minutes before taking the stage, much to McCartney's astonishment and delight.
On 18 September, 1970, American record buyers had put the Carpenters at No. 1 with 'Close To You.' In the UK, Smokey Robinson and the Miracles were on top with 'Tears Of A Clown.' At the movies, we were watching Five Easy Pieces, Tora! Tora! Tora! and Kes. And, at the fateful age of 27, James Marshall Hendrix left us.
46 years later, Jimi Hendrix's influence on guitarists and on the music world in general only grows greater by the year. Modern-day artists who have gone on the record about the motivating effect his playing had on their own ambitions include his friend Eric Clapton, Dave Grohl, Prince and Johnny Marr, who once said: "Jimi was super-talented naturally, but you don't get to be that good just by rolling out of bed and crossing your fingers."
Within two months of the sad news, 'Voodoo Chile' was top of the UK singles chart. On the next album chart after his untimely departure, Hendrix's current release Band Of Gypsys reappeared on the bestsellers — rather spookily at No. 27. It then climbed to No. 14.
Among the many ways in which Hendrix's death impacted his peers, one little known fact is that at this time, a young Mark Knopfler had just quit his job as a newspaper reporter. "They gave me one last story to write up an hour before I left," he remembered. "It turned out to be the story of Jimi's death."
His former colleague in the Jimi Hendrix Experience, Noel Redding, also told a touching tale. "I never used to dream about Jimi," he said, "but one night I had a dream and Jimi came into the room. I said 'But you're dead,' and he said 'It's cool, I just wanted to see you again.'"