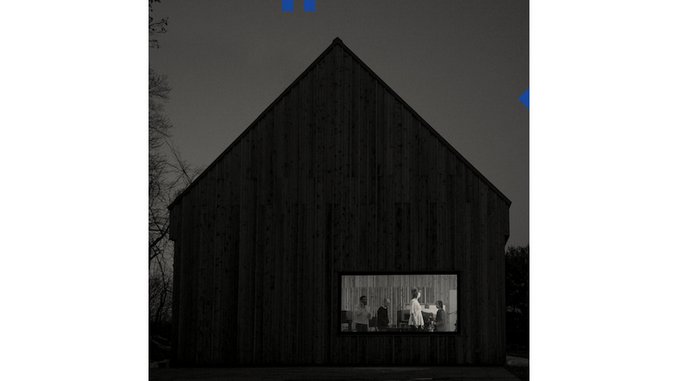 Throughout their sixteen years making music, The National have been one of the most rewarding bands to follow. Each of their six albums to date, encapsulate a new chapter in the life of the semi-autobiographical character that singer/lyricist Matt Berninger has created.
Sleep Well Beast, the 7th studio album by The National, primarily tackles themes surrounding the difficulties, and triumphs married life—in fact, Berninger's wife, Carin Besser, co-wrote many of the album's lyrics with him, a role she has taken in the past and it feels like the logical next step in this topical timeline. "Empire Line" addresses a marital communication gap while the couple is riding on a train through the country, "Carin At The Liquor Store" is Berninger's promise to be a better partner and "Dark Side of The Gym" is a love-lullaby where Berninger sings "I'm gonna keep you in love with me…for a while."
Musically, Sleep Well Beast has more unexpected turns than any record the band has ever done. Aaron Dessner's lengthy guitar solo on "The System Only Dreams In Total Darkness" is atypical of The National, who generally rely on harmonious arrangements where no one member of the band rises above the others, not even Berninger and it's the hallmark of a unit in sync. A different, but likewise excellent guitar solo appears on "Carin At The Liquor Store," likely emanating from the other Dessner brother, Bryce, while Aaron plays keys.
This newfound experimentation doesn't stop at guitar solos and is actually most evident in how the album's drums were sequenced. Yes, there are now electronic drums playing alongside Bryan Devendorf's live drumming and it's the biggest risk the band took on the album. Devendorf, one of rock and roll's finest drummers, said that he's been a longtime admirer of the synth-driven techniques used by Joy Division and New Order's Stephen Morris and had been working for years to master electronic drum patterns. Sometimes it works well and adds depth and darkness, like on album closer "Sleep Well Beast" or on "Guilty Party," where the digital drum intro could fool you into thinking it's a Radiohead song. Other times though, the transition from digital-to-live (and vice-versa) leaves us pining for the masterful Devendorf to just let loose instead, like on "Walk It Back."