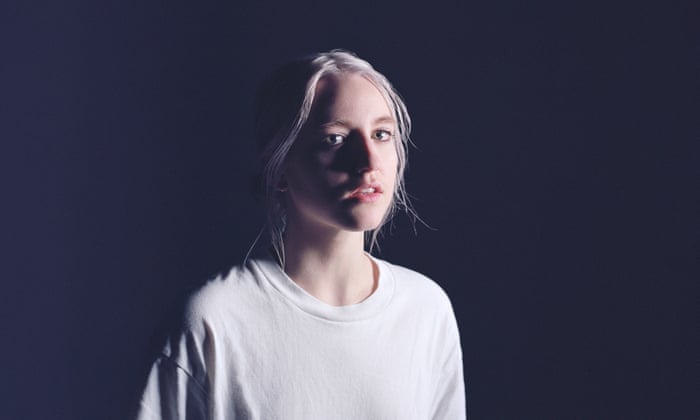 We described Stevie Parker as a thoughtful indie pop gold and compared her to London Grammar and The Japanese House last year. Tough standards you might think, but her debut album "The Cure" has gone down a treat, especially with The Guardian describing it as 'one of those idiosyncratic British heartbreak albums that has the potential to go far'.
There should be a mutual support organisation for those exes who are the subjects of famous heartbreak albums. If it all goes to plan, Stevie Parker's errant former girlfriend could end up sitting in a corner at this theoretical get-together, a little agog. Parker's debut is mostly about this one ex is one of those idiosyncratic British heartbreak albums that has the potential to go far.
Parker's manager is the fabled ex-punk Jeannette Lee , "The Cure" is an intriguing dose of romantic misery, full of atmospheres, self-flagellation and a little bunny-boiling. Front and centre is Stevie Parker's voice and Parker herself, whose jeans'n'trainers "anti-styling" strives to downplay the visual side upon which so much pop is sold.
Originally from Frome in Somerset, Parker is now based in Bristol, and you can tell. The city's sound infuses songs such as "Better Off" a slow-burner whose minor key verses and encroaching electronics  neighbouring Portishead with much more aplomb than usual. "I will keep you safe," promises Parker. The instrumentation suggests the situation might not be so straightforward.
Over 12 tracks there are break-up cliches Parker can't help but stumble into ,"I've been blue over you" is the revolutionary gist of a song called "Blue" but there is enough viscera on show here to make up for these well-worn sentiments.
"Stay" voices a pretty common-or-garden feeling. But this particular garden has a sharp axe left lying around. "If she told you she loves you, I'll hunt her down and have my way," sings Parker, "If she tells you she missed you, it'll be the last thing that she'll say." Parker sings all this with a winsome and tremulous flutter. Then, finally, she bares her teeth. "I want you to stay, stay, stay!" comes as a pent-up yell.
thanks to theguardian.