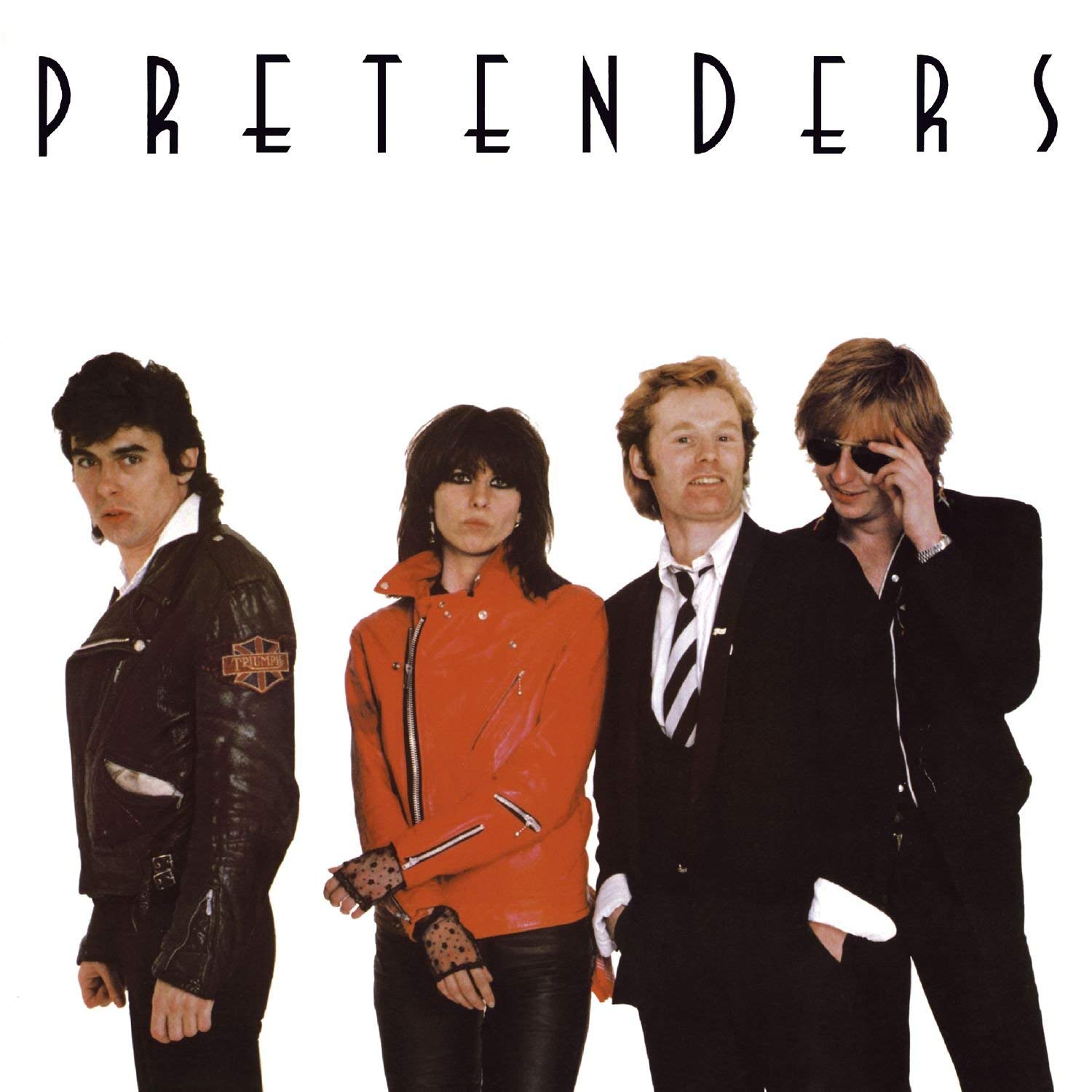 Just moments into the self-titled 1980 full-length debut for The Pretenders, Chrissie Hynde established a commanding presence leading the Anglo-American band she formed two years earlier. "Precious" was a bold opener bristling with punk energy in its squalling rhythm guitars and pummelling drums, crowned with Hynde's sneering, half-spoken, half-sung vocal looming over the mix as she conjured Cleveland street scenes and sexual trysts with a contrary mix of boasts and self-deprecation.
Released in the U.S. on January 19th, 1980, at the trailing edge of '70s punk and new wave assaults on mainstream rock, Pretenders traded on its frontwoman's substantial punk bona fides. An American expat who fled her middle-class upbringing in Akron, Ohio, Hynde had followed her rock 'n' roll dreams to London in 1973. There she had worked in the King's Road boutique run by impresario and future Sex Pistols mastermind Malcolm McLaren and designer-cum-punk-muse Vivienne Westwood, stumbled into rock journalism under the wing of mercurial NME editor Nick Kent, and befriended future members of the Sex Pistols, the Clash and the Damned. Self-taught on guitar and harmonica, Hynde also gigged with several short-lived bands. Her adventures in London's punk demimonde were reinforced by encounters with stateside pathfinders including members of the New York Dolls, their Heartbreakers cousins and Iggy Pop.
Her early embrace of British Invasion front-runners including the Beatles, the Stones and the Kinks inspired the relative androgyny of her stage image, from a shag haircut worthy of Keith Richards or Jeff Beck to her penchant for leather. Revelling in her kinship with her band, she was still its alpha member and chief architect of its sound. In retrospect, only Joan Jett was marking out similar turf, a parallel intriguing in both timeline and influence given Jett's 1979 London sojourn and her own ties to Sex Pistols Paul Cook and Steve Jones.
The Pretenders first LP, simply titled "Pretenders" was released on this day in 1980. A combination of rock, punk and pop music, this album made the band famous. The album features the singles "Stop Your Sobbing", "Kid" and "Brass in Pocket".  The quartet's take-no-prisoners focus as rockers was complemented by equal skill at more melodic pop, made plain on their first single and side one's closer, a cover of the Kinks' "Stop Your Sobbing."
Nick Lowe produced the Pretenders' first single, "Stop Your Sobbing", but decided not to work with them again as he thought the band "wasn't going anywhere". Chris Thomas took over on the subsequent recording sessions.
Like her friends in the Clash, however, Hynde's musical instincts were broader and deeper, embracing older rock, funk and R&B influences alongside the ur-punk of the Stooges, Chicago blues and heartland rockers like Mitch Ryder and the James Gang, local favourites during her undergraduate days at Kent State University. The three Hereford, England, musicians she recruited for the Pretenders—guitarist James Honeyman-Scott, bassist Pete Farndon and drummer Martin Chambers—brought substantial chops to the equation and even a certain wariness of punk's more self-conscious DIY pretensions.
As a result, the first side of the band's debut set leans into punk-friendly aggression even as it tips us to the sophistication underlying its crunching guitars and flailing drums. The steady-rolling pace of "Precious" is followed by the stop-and-start riffs of "The Phone Call," the first of several Hynde originals that sidestep even meters with shifting time signatures. That tactic moves into a higher gear on the feverish "Tattooed Love Boys," a feverish rave-up spiked by Honeyman-Scott's chiming guitar figures. The edgy conflation of pleasure and pain, is echoed by "The Wait," offering further evidence of the band's cohesive power as musicians, captured by producer (and "fifth Pretender" for the band's first three albums, according to Hynde) Chris Thomas with a canny balance of live performances with spare overdubs and a few post-production effects. Unequal line lengths again push and pull at the song's structure, with Hynde's breathless vocal once more creating an illusion of chaos held narrowly at bay.
"I'm special," Hynde insists, "so special, I gotta have some of your attention, give it to me." With her band's accompaniment stripped down to a minimalist pulse tickled by Honeyman-Scott's spare guitar figures, Hynde proved her point, bridging rock, pop and punk handily. The album's final track, "Mystery Achievement," touched on each of those bases: A tough opening bass figure, flashes of bright rhythm guitar, fluid lead guitars and a weave of overdubbed Hynde vocals exploit a shift from minor-keyed verses to major-key choruses for a triumphant closer.
Pretenders debuted at number 1 on the UK Albums Chart in the week of its release and stayed there for four consecutive weeks. Pretenders debut album has been named one of the best debut albums of all time . In 2003, Rolling Stone magazine ranked the album number 155 on its list of the 500 greatest albums of all time, and, in 1989, ranked it the 20th best album of the 1980s.
Pretenders was remastered and re-released in 2006 and included a bonus disc of demos, B-sides and live cuts, many previously unreleased. "Cuban Slide" and "Porcelain" originally appeared as B-sides to "Talk of the Town" and "Message of Love", while "Swinging London" and "Nervous But Shy" both appeared on the flip side of "Brass in Pocket". The Regents Park Demo of "Stop Your Sobbing" was included initially as a flexi-single in the May 1981 edition of Flexipop magazine. The tracks "Message of Love", "Talk of the Town", "Porcelain" and "Cuban Slide" alongside a live version of the album's opening track, "Precious", were released on a follow-up EP entitled Extended Play soon after.
The Pretenders