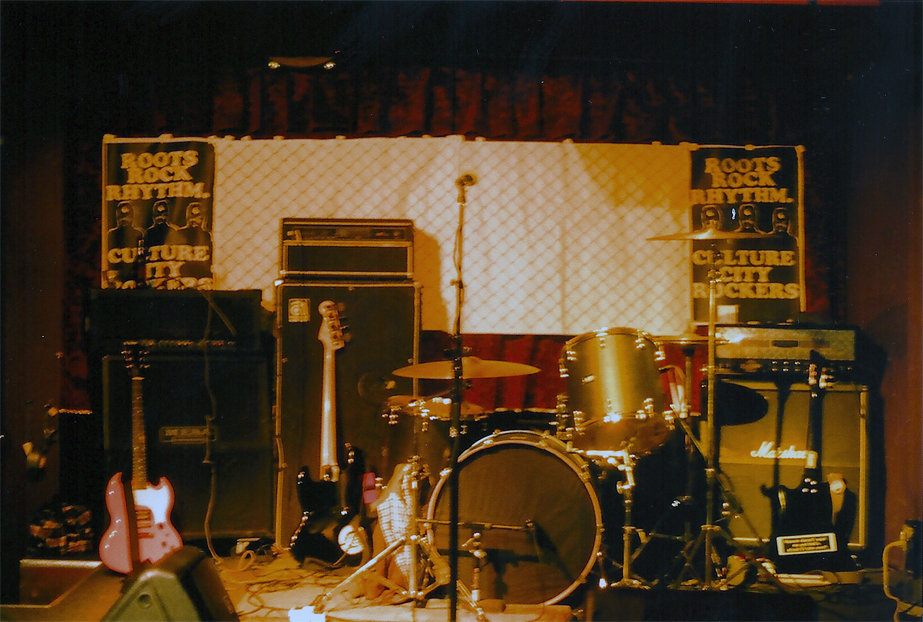 Culture Abuse's debut album, "Peach", kicks off with a proclamation: "Let there be peace on earth. Let love reign supreme." Those two sentences, which are also written in giant letters across the record's insert booklet, serve as the album's mantra, a theme that runs through every one of its ten songs. That sort of flowery cheerleading might come off like naïve hippie bullcrap from most bands, but not the way Culture Abuse sings it. The band's outlook on life is instead one of optimistic nihilism seeing the shit the world routinely dishes out and smiling through it all.
"Chinatown" opens the album with fuzzy chords riding behind the idea of living the way you want to, sounding a bit like what would happen if Tom Petty decided to distort his sound and utilize more aggressive beats. "Jealous" is a fun in the sun tune with glorious guitar leads breaking the chord progression laden record. It's a bit like 90s alternative rock, except lensed through a fun loving and carefree atmosphere, "cause at the end of the day I've been dying to be here." It's an honest approach to every aspect of Peach. Culture Abuse pulled off a record that is both dreamy and heavy, full of tangible hooks and popping rhythms.
Frontman David Kelling is no stranger to life's bad deals. In his time of writing and recording "Peach", he saw a couple of friends pass away, tended to his mother ill in the hospital, and got pushed out of San Francisco by the area's gentrification, living out of the band's 15-by-15 practice space with four other people. Not to mention he has cerebral palsy. But rather than complain and wallow in misery, Kelling flips it on its head and embraces it. Their sound is kinda grunge, kinda punk, kinda hardcore, definitely a good time.