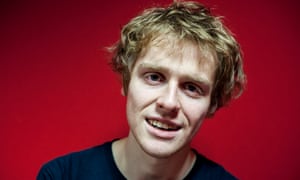 The Manchester multi-instrumentalist's art rock via prog, folk and psychedelia has earned him comparisons with everyone from Jeff Buckley to Dirty Projectors. He released his second LP in March, but you get the feeling that even the 20-year-old's cast-offs are special.
Low Four welcomes this mercurially talented 20-year-old from Oldham who has already notched up two critically acclaimed albums with the second, Grapefruit released earlier this year.
31 videoed minutes
The Session features. versions of Ondör Gongor, Don't Make Friends With Good People, Secret Police, Geraldo's Farm.